By Jeri Zeder
Food insecurity in prosperous communities
Last school year, thirteen-year-old Eliza Kuechle learned lessons she'll never forget.
Eliza lives in Lexington, attends Belmont Day School, and was blessed to have as her seventh-grade social studies teacher Gretchen Fogelstrom, who taught a class on food justice. The students learned about the food industry—from Big Corn to harvesters, truckers, meat packers, food deserts, and food waste—through the lens of the people directly involved, and engaged in a "design-thinking action challenge": identifying population groups affected by food injustice and crafting solutions to mitigate their struggles.
Of particular interest to Eliza was food deserts. A food desert is an area where most of the community lives at least one mile from, and has very limited access to, the nearest supermarket. People in food deserts tend to rely heavily on fast food and convenience stores—not particularly healthful options.
"I never really realized that this was the case," says Eliza (her last name is pronounced KEEK-lee). It dawned on her that, for her class project, she could write a cookbook to help people in food deserts prepare healthy meals.
Eliza's journey to authoring Keek's Cookbook has lessons for us all about food insecurity, and not just in food deserts, but right here in Lexington, where relative affluence can mask real need.
HUNGRY IN LEXINGTON   Food insecurity is the condition of living without access at all times to enough food to live an active and healthy life.
Before the pandemic, around one in fourteen—some 2,300 Lexington residents—were food-insecure. During the pandemic, that number rose to one in ten—around 3,300—likely an undercount, says Adriene Worthington, Director of Nutrition Programs for The Greater Boston Food Bank. This hardship causes more than hunger. "We find that a lot of people who are having a hard time affording food have to make really difficult choices between paying for food or paying for things like heat or medication," Worthington says.
Even before the pandemic, the Lexington Food Pantry was serving around 140 people each week, primarily seniors. That number shot up to around 252 during the pandemic, at one point hitting a high of 350, and the demographics shifted from mostly senior households to mostly families with children. The stimulus checks brought those numbers down, but as recently as June, the pantry was still serving slightly more than 200 people a week.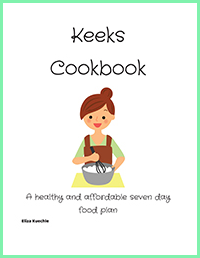 "There is this perception that, if you live in Lexington, you couldn't possibly need help," says Usha Thakrar, a member of the Lexington Food Pantry's board of directors and executive director of Boston Area Gleaners, a nonprofit that connects farms to those in need. "I can't tell you the number of people who say to me, what do you mean, there's a food pantry in Lexington?" That lack of awareness, she says, "creates this barrier to asking for help or accessing services because of the perception that if you live in this town and can afford to live in this town, you must not need assistance—which is not accurate."
Harriet Kaufman, one of the founders of Lex Eat Together, a nonprofit offering community meals, says, "We knew that there were people in Lexington who were food-insecure, and we thought that it was probably beyond what the public records show." During the pandemic, when community meals weren't possible, Lex Eat Together turned toward financially supporting the Lexington Food Pantry and helping to get to the Pantry meals made by Minuteman High School students from food rescued by Food Link, an Arlington-based nonprofit.
Lexington, in fact, is a diverse community with wide economic disparities, according to Melissa Interess, Director of the Town's Human Services department. In this town, where the median home value is around $1.3 million and median household income is more than $186,000, the following is also true:
3.2 percent—around 1,300 Lexington residents—live at or below the federal poverty line (2019 numbers).
8 percent—around 2,600 Lexington residents—are enrolled in MassHealth, the state's Medicaid program (2018 numbers).
Since December 2016, the number of Lexington residents receiving SNAP benefits (also known as food stamps) hovered around 700. That number swelled to nearly 900 during the pandemic.
In 2019, thanks to donations and public trust funds, the Town of Lexington Human Services department distributed $2,800 in grocery assistance and $20,738 in financial assistance to residents in need.
"Don't make assumptions. That's what I hope people take from these numbers," Interess says.
TURNING DATA INTO ACTION   As Eliza discovered, it's challenging to transform information into truly effective solutions. The very first recipes she developed were wonderful, but they needed tweaking to reflect the limited groceries that are available to low-income people marooned in food deserts. At Ms. Fogelstrom's suggestion, Eliza visited a local convenience store to better understand what her target audience was up against. "I noticed that every food that they sold there was canned. And so, I had to back up and say, well, in my recipes, none of the food was canned. I basically had to start again," she says. Her original breakfast parfait recipe called for yogurt, fresh fruit, and granola. "But," she says, "they don't have granola or fresh fruit at convenience stores. So, I created a new recipe: a parfait with yogurt and shredded wheat." In a sad but realistic nod to convenience-store shopping, with the exception of bananas, none of Eliza's recipes include fresh produce.
What Eliza accomplished—that shift in her thinking—is a lesson for anyone seeking to make a difference. "We tend to approach solutions from our own vantage point," Ms. Fogelstrom says. "Eliza had to take that very mature step and get out of herself and realize, well, I do want to make an impact, and that means I need to do something that maybe I won't necessarily want to use myself. And once she started figuring it out, she caught fire, and it was great."
LEXINGTON PUBLIC SCHOOLS TO THE RESCUE    In a typical year, nearly 650 Lexington Public School students, or 8 to 9 percent of the student population, receive free or subsidized lunch through the National School Lunch Program. But when the pandemic hit, nothing was typical. The economy tanked. Schools closed in March of 2020. Through a combination of state and federal support, the LPS Food Services department quickly pivoted to offering free breakfast and lunch to anyone aged 0 to 21, and did so for the next fifteen months, seven days a week, summer included. Staff members worked while masked and socially distanced and largely before there were vaccines to protect them.
"There's been a tremendous sense of pride to be part of that," says LPS Food Service Director Kevin Silvia.
From March 2020 to June 2021, the Lexington Public Schools Food Services department prepared and distributed 175,952 free breakfasts and 335,657 free lunches to residents aged 0 to 21 experiencing food insecurity. Photos courtesy of Lexington Public Schools. Courtesy photos. 
By the time the program ended this June, LPS had served 175,952 free breakfasts and 335,657 free lunches by dropping meals into the trunks of cars lined up at the "open site" at Lexington High School, or, in the case of about twenty-five families unable to travel, by delivering to their homes. It was a lifeline. "Some people got emotional when we were giving them the food," recalls LPS Procurement Operations Manager Debbie Harvey. "They were like, 'We never asked for food before, but we really need it.'"
Though that program is over, during academic year 2021-2022, LPS will provide free lunch to all in-school students through a nationwide program of the U.S. Department of Agriculture. The importance of this assistance for children's growth and education can't be overstated. "A child who goes without nutrition in their system for twelve or more hours—it does terrible things to their ability to focus and learn and synthesize information," says David Coelho, LPS's Assistant Superintendent for Finance and Operations.
POKING HOLES   As Eliza delved into her project, her cookbook kept improving. "My teacher is really into poking holes," Eliza says. "That's what she calls it. It's really making your brain think deeper. If it weren't for her poking holes, I definitely wouldn't have this final product."
That final product, in addition to recipes, has some nifty features: a Google map identifying food deserts and convenience stores in Malden, Waltham, and Woburn; a shopping list and week's meal plan; and tables comparing the nutritional value and cost of each recipe to a McDonald's meal. "I didn't realize that McDonald's is actually pretty expensive compared to the recipes that I created," Eliza says. She adapted many of her recipes from those provided on the Campbell's Soup website, and she kitchen-tested each one herself.
Of course, part of the fun of project-based learning is seeing what your classmates come up with. Some students developed a prototype for a biodegradable six-pack soda ring. Others assembled a website dedicated to a meatless diet. Still others created podcast episodes addressing food inequality, access, and waste. "The kids were fully engaged," Ms. Fogelstrom says. "I heard them say over and over again, 'I didn't know about any of this! We have to do something about it!'"
Lexington resident Rachel Mott-Keis has shared Keek's Cookbook with the nutritionists at the East Boston Neighborhood Health Center, where she is a family physician. "Most of my patients who are struggling financially are working one and even two jobs, and they still can't make ends meet. It's an unfortunate testament to our current economy and how wealth is distributed," she says. "Everyone's health is improved when the health of the community as a whole is better."
And as Eliza shows us, there's so much we can do if we'd only give it some thought.
---
Food Insecurity in Lexington—Ways to Give and Get Help
Raise your consciousness. Lexington's reputation as an affluent community can mask hidden need and impose stigmas.
Vote for candidates committed to food justice.
Learn new cooking tricks.
The Greater Boston Food Bank's Click 'N Cook, https://clickncook.org/, has simple, appealing recipes approved by registered dieticians.
Keek's Cookbook, https://tinyurl.com/hkzrueyw, by 13-year-old Lexington resident Eliza Kuechle, has recipes limited to ingredients available at convenience stores.
Talk up the many assistance programs. Get help if you need it. Donate if you can.
Lexington Food Pantry, https://www.lexingtonfoodpantry.org/
Food Link, https://www.foodlinkma.org/
Lex Eat Together, http://www.lexeattogether.org/
Fund for Lexington, https://unipaygold.unibank.com/customerinfo.aspx
Greater Boston Food Bank, https://www.gbfb.org/
Project Bread, https://www.projectbread.org/
Free and Reduced School Lunch, https://sites.google.com/lexingtonma.org/lpsfoodservices/home
Pandemic EBT Program, Additional Food Support During COVID-19, https://www.map-ebt.org/k-12
Lexington Public Schools Financial Assistance, https://sites.google.com/lexingtonma.org/lpsfinancialassistance/home
SNAP, the Supplemental Nutrition Assistance Program (food stamps), https://www.fns.usda.gov/snap/supplemental-nutrition-assistance-program
WIC, the Special Supplemental Nutrition Program for Women, Infants, and Children, https://www.fns.usda.gov/wic
Town of Lexington Human Services Department, https://www.lexingtonma.gov/human-services
Meals on Wheels and other nutrition services, https://www.lexingtonma.gov/human-services/senior-services
Check-in on neighbors. Depending on the situation, you could help them apply for benefits, give a needed ride, or drop off a meal.
Volunteer. Use the Greater Boston Food Bank's food-finder tool on its website to locate food pantries that might need help. Remember that volunteering can include skills-based assistance, like accounting, electrical work, or plumbing.