By Jeri Zeder
Harry Forsdick's community email forum has been connecting Lexington for twenty years—and it's still going strong.
By Jeri Zeder
Next year, in a groundbreaking move, Lexington High School will be offering two new courses: one in African American history, and one in Asian American history. From conception to syllabus, students and faculty are equally involved in their design.
It was an occasion filled with high spirits, expressions of sincere gratitude, and fond farewells at Minuteman High School as students, teachers, and administrators showed their appreciation to the district's longtime superintendent, Dr. Edward A. Bouquillon, on May 12. He plans to retire in June after 15 achievement-filled years. Under summery blue skies with a […]
By E. Ashley Rooney
Teaching young students to become stewards of the environment.
On Friday May 27, Rosanne Barbacano's Room 11 gardening experts worked with Trevor Smith from Weston Nurseries and students in Kindergarten and other Grade 2 classes to plant over 15 varieties of native plants in the Bowman School garden space (located at the flagpole side of the school).
By Jim Shaw
By all accounts, Rachel Dratch was going places. If you talk with her high school friends, they'll tell you that she was destined for success. After graduating from Lexington High, she went off to Dartmouth College.
By James Malloy
Town Manager
The Town now has a dedicated web page on the Town's website at www.lexingtonma.gov/PoliceStation so that residents can learn more about the project and make an informed decision on June 6. I invite residents with additional questions to contact me directly at townmanager@lexingtonma.gov or by calling my office at 781-698-4540.
By E. Ashley Rooney
In 2009, Vardo Haimo decided to replicate the Jewish rye that she had enjoyed as a child at Pratzel's Bakery in St. Louis. She started baking, but she baked more loaves than her family could eat. An entrepreneur with floury hands, she set up a website and supplied homemade bread to her friends.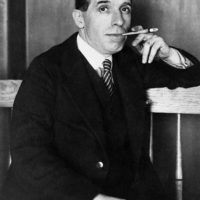 By Jim Shaw The ghost of Charles Ponzi is alive and well and thrives in the greed of modern-day swindlers like Brad Bleidt and Bernard Madoff. And, for at least one Lexington resident who fell victim to Madoff's $50 billion swindle, this is not an amusing story or a whimsical account of an interesting fellow […]
Q: How safe is Lexington? I keep thinking about the gas explosions in Lawrence and wonder if that could happen here. A: Natural gas is inherently dangerous. Gas explosions in Lawrence, Andover, and North Andover killed a young man and cut off heat and hot water to 10,000 families. That catastrophe forced 1,800 families from […]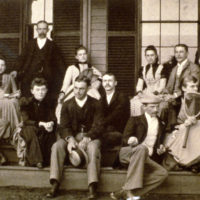 The Lexington Field & Garden Club was founded in 1876. It began with men at its helm. They were the community leaders with a heritage of good bloodlines, intellectual superiority, and economic success. Their wives addressed them as "mister," and most belonged to the mainline Protestant churches.