By E. Ashley Rooney
Some of us arrive at Lexington Common as early as 4:00 AM on Patriots' Day so to get a prime spot for the ensuing events. As the day dawns, so do thousands of spectators. The colonists begin to assemble.
The Cary Library Foundation – raising private funds to support 'pages, programs and possibilities' at Cary Library – is thrilled to announce the kick off of a new $750,00 fundraising campaign supporting ChiRP! (Children's Room Project). This project updates the Library's lower level, including the Children's Room and meeting spaces. Transforming 20 Years of Being […]
By Jane Whitehead Meet Theo Griffin, baritone, composer, multi-instrumentalist, international band tour manager and music teacher, the latest addition to the ten-strong faculty of the Lexington Music School. Since November 2021, Griffin, who lives in Somerville, has found a new musical home in a ground-floor studio at the Munroe Center for the Arts, where […]
Share this:Tweet
Share this:Tweet
By Jane Whitehead
In the post-pandemic world, Lexington's Youth Counseling Connection is a vital voice promoting mental well-being in Lexington.
LexSeeHer's mission is to make women visible. Their 2023 collaborative show at LexArt goes beyond visuals, adding sound, texture and poetry to help gallery visitors appreciate the contributions made by Black women across 300+ years of Lexington history. Amelia Worthy shares, "this is my third year working with LexSeeHer, and our second year curating an […]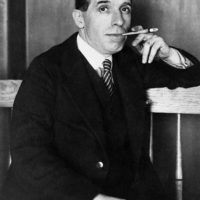 By Jim Shaw The ghost of Charles Ponzi is alive and well and thrives in the greed of modern-day swindlers like Brad Bleidt and Bernard Madoff. And, for at least one Lexington resident who fell victim to Madoff's $50 billion swindle, this is not an amusing story or a whimsical account of an interesting fellow […]
Q: How safe is Lexington? I keep thinking about the gas explosions in Lawrence and wonder if that could happen here. A: Natural gas is inherently dangerous. Gas explosions in Lawrence, Andover, and North Andover killed a young man and cut off heat and hot water to 10,000 families. That catastrophe forced 1,800 families from […]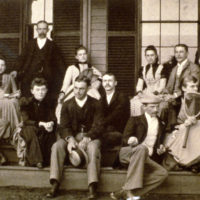 The Lexington Field & Garden Club was founded in 1876. It began with men at its helm. They were the community leaders with a heritage of good bloodlines, intellectual superiority, and economic success. Their wives addressed them as "mister," and most belonged to the mainline Protestant churches.